Our Music, Our Passion
Loudspeakers made by music lovers, for music lovers.
We believe music shouldn't just reach your ears, you should feel the music and hear every instrument, every note. We've pioneered the tools to make that possible with one goal in mind - to bring you, the listener, closer to music as it was meant to be heard. Driven by our passion for music and with nearly sixty years of innovation, our unrivalled heritage as one of the world's most revered loudspeaker manufacturers still stands.  
We asked the KEF Team, the people behind our speakers, about their early experiences with music and how certain songs and albums shaped their love of good quality sound.
Inspired by our song choices, hear a curated list of tracks in our latest Spotify playlist, KEF #ListenIn, Vol. 3.
---
What is the album of your youth? Do you have an album that sums up your teens?
"So, I was always into guitar & rock music as I had guitar lessons at school but also was a child of the whole Ibiza 'reach for the lasers' bedroom-DJ era so Dance music was also massive – so I picked two albums of my youth that have never been far from my collection; Music for the Jilted Generation by The Prodigy and Appetite for Destruction by Guns N' Roses.
In someways both are very similar – they are both high energy albums and there isn't a dull moment either, the sign of a true classic - no fillers!
Both remind me of my youth because I spent half my life wanting to be Keith Flint – with the crazy hair styles and the dancing – the other half wanting to be Slash ripping an iconic solo!
Whether it was a long car journey rammed in the middle seat between my siblings, doing my paper round or just a way to escape Take That - these were the sounds of my youth!"
Tim Hancock, KEF Business Relationship Manager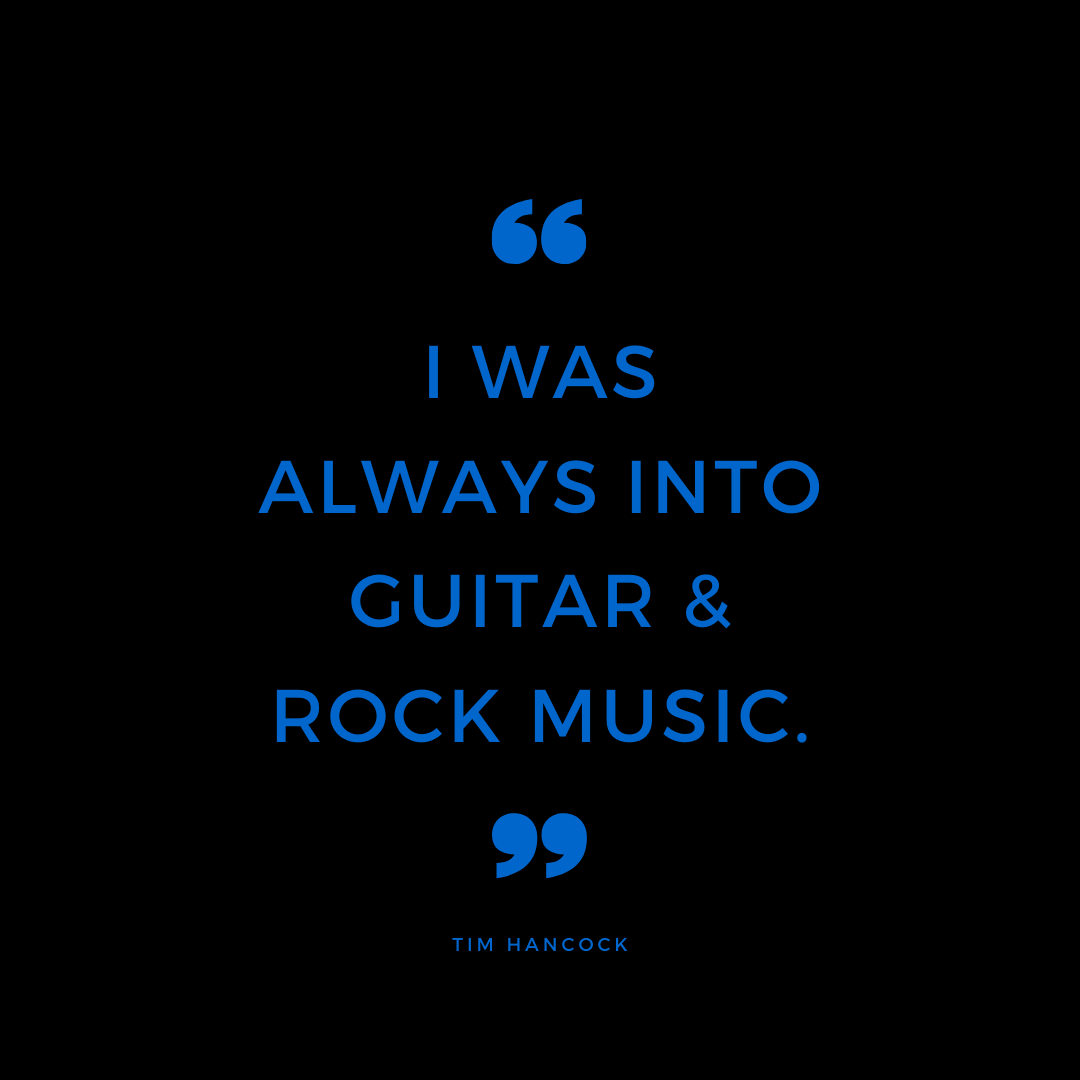 ---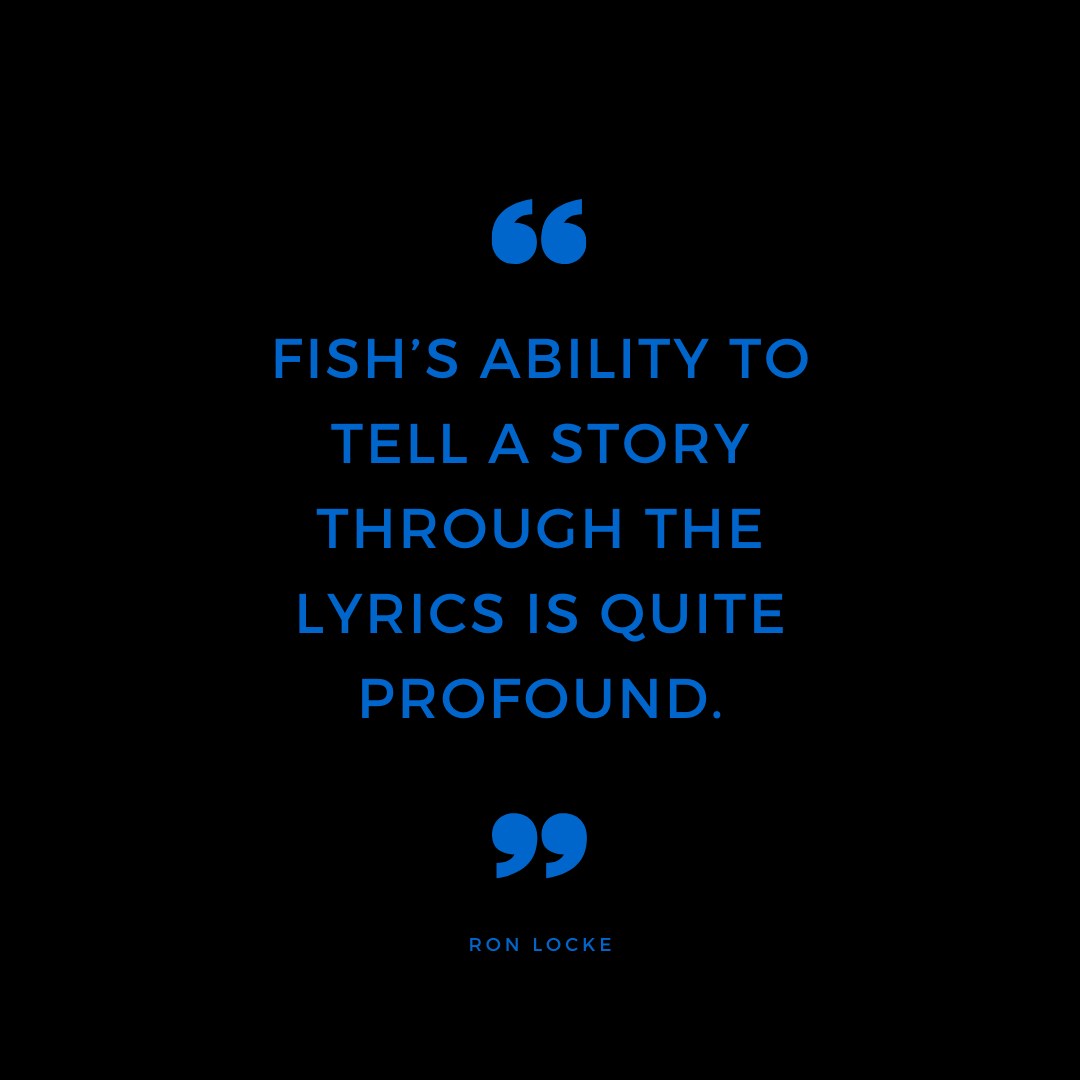 What was the first song that stopped you in your tracks?
"For me it was hearing 'Sugar Mice' by Marillion from their Clutching At Straws album (1987). I was only 14 or 15 years old and wasn't really into music at that point.
Fish's ability to tell a story through the lyrics is quite profound as it's about a man leaving his family and trying to explain why.
Rothery's guitar solos are on point and add to the overall emotion and flow of the track too.
I had to own the album so with my pay from working at my Dad's shop, it was my first purchase from Our Price records!"
Do you have a certain album that sums up your teens?
"The stand out album of my youth has to be Pink Floyd – Dark Side of the Moon. It was in my Dad's collection and though I didn't pay too much attention to it during my early teens, I can always remember it playing in the background. So the day I finally got around to sitting and listening to it end-to-end, I became an instant fan! One of the most influential bands on the planet and I've been a big admirer of their music ever since. I have a sealed Discovery box-set, which features every Floyd album, which is increasing in value daily!
It wasn't until I joined KEF at 16 that my appreciation for good sound really hit home with me. Though my Dad had a really nice 'all in one' system, when I built my first separates Hi-fi system based around KEF C55 - KEF's first series to feature Uni-Q - the quality was massively improved and I spent a lot of my later teens re-listening to my music with a renewed sense of appreciation.
My tastes have evolved and I'm more open to lots of different genres, though I will always lean towards Prog, Classic and Heavy Rock."
Ron Locke, Retail Support Executive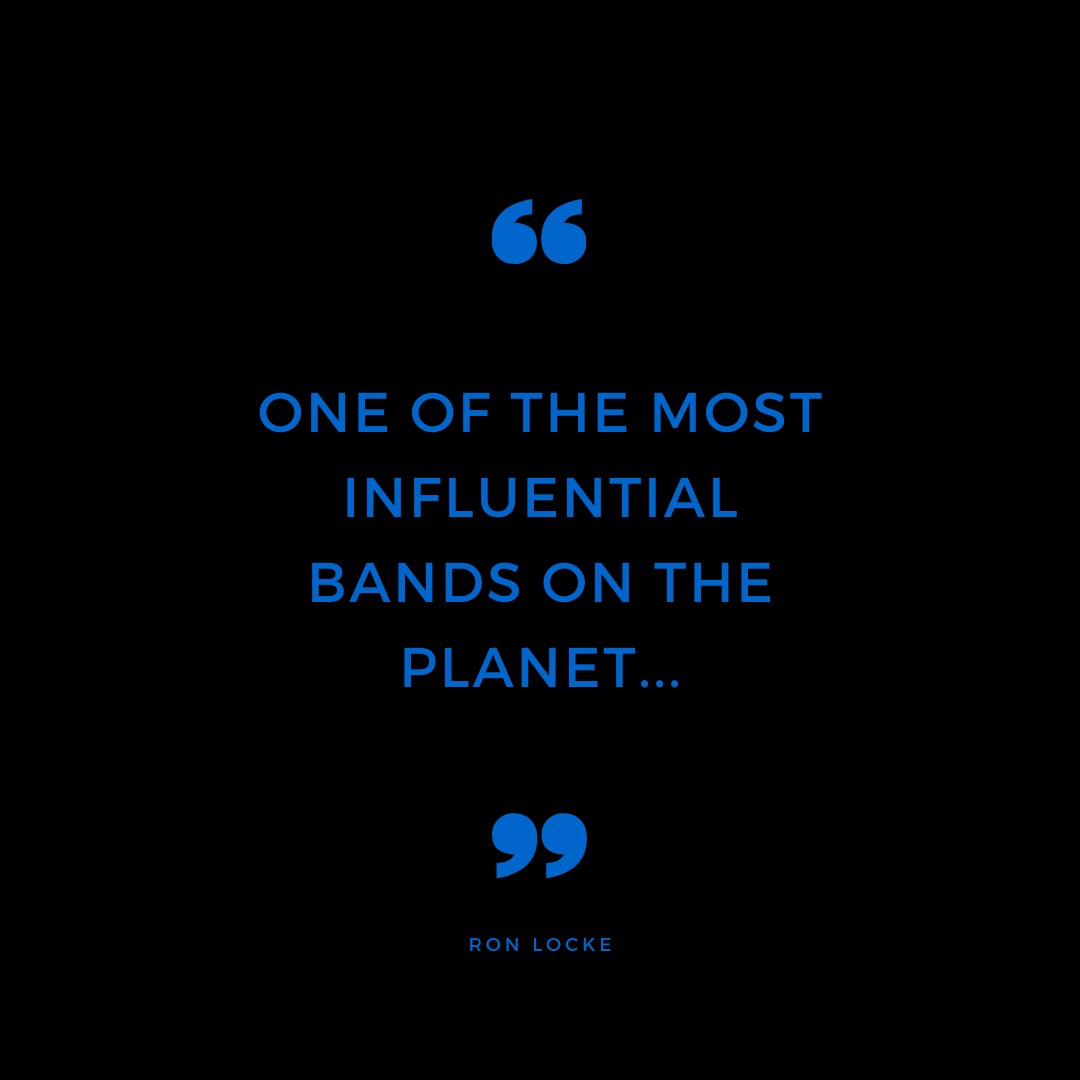 ---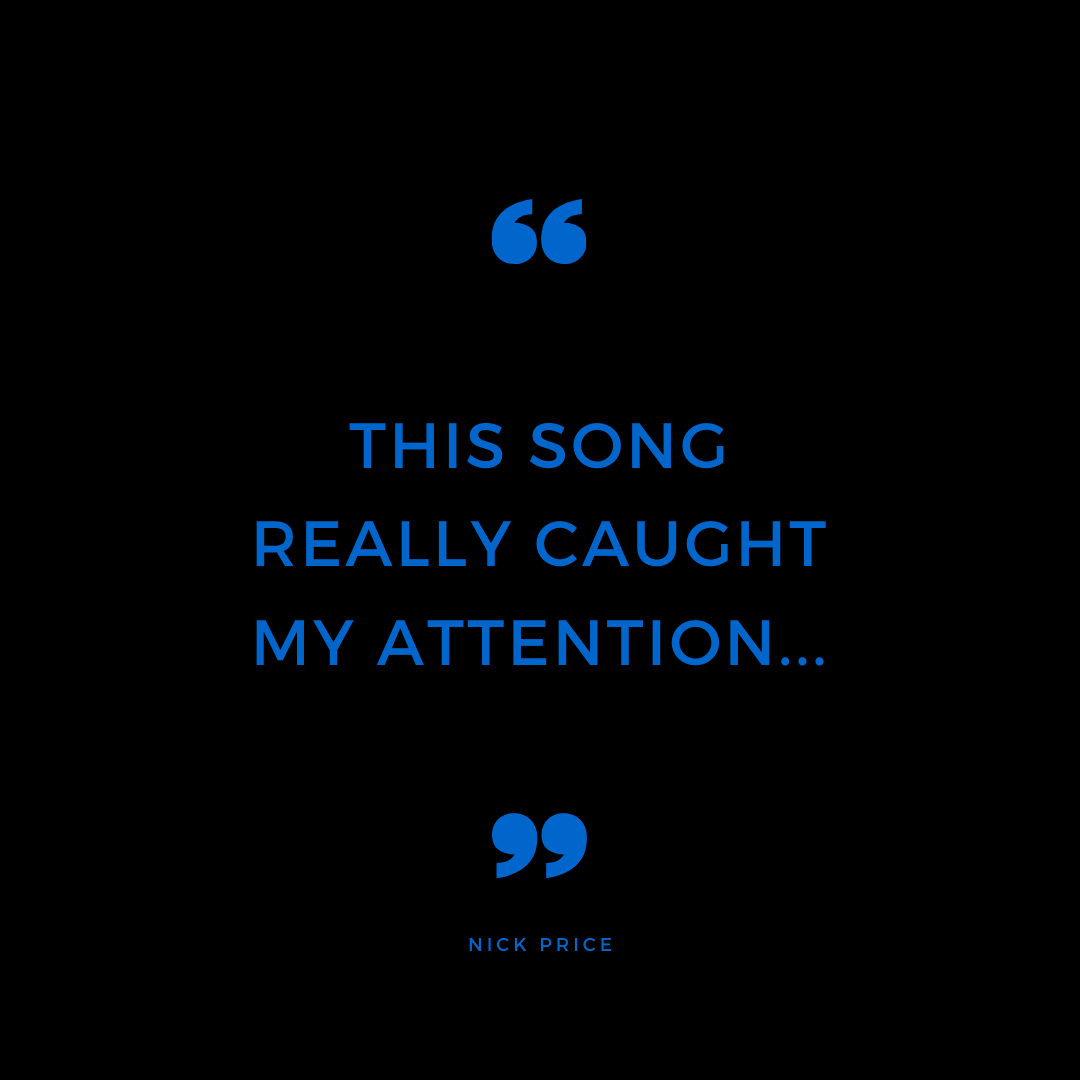 What was the first song that made you stop and say 'who is this'?

"The first song that stopped me in my tracks was Roady by Fat Freddy's Drop – it was taken from their first studio album, 'Based on a True Story'. I was at a friend's house with music on in the background, they played the album and this song really caught my attention and it got my foot tapping. They are now my favourite band!"


And the soundtrack to your teens?
"The album of my youth would have to be 'Back in Black' by AC/DC. My brother used to listen to it a lot and I loved it.
We have been to see them live four times now - the first time was when I was only twelve years old!"


Nick Price, KEF Business Relationship Manager
---
What was the first song that stopped you in your tracks? Do you remember where you were when you first heard it?
"It has to be 'Legends' by Sacred Spirit from his Sacred Spirit II album.

This was also the first time I was taken aback by an audio system. I was 12, my friend's Dad had just bought a pair of really good speakers, it was a Friday evening and he demonstrated the system for us, that's when it all clicked for me.
With a really good taste in music, he chose this weird album that sounded like blues-meets-electronica. I had never heard anything like this. He cranked the volume ALL THE WAY UP. That was seriously loud, and intoxicating.
This song has ever since been tattooed in my mind and I think it's a shame that it is rather obscure and unknown and will probably fade out from online music services at some point - you can't find the entire album anymore.
This is a weird tiny jewel in which two dissimilar genres were merged together very elegantly and it's a joy to listen to on a Friday evening at home."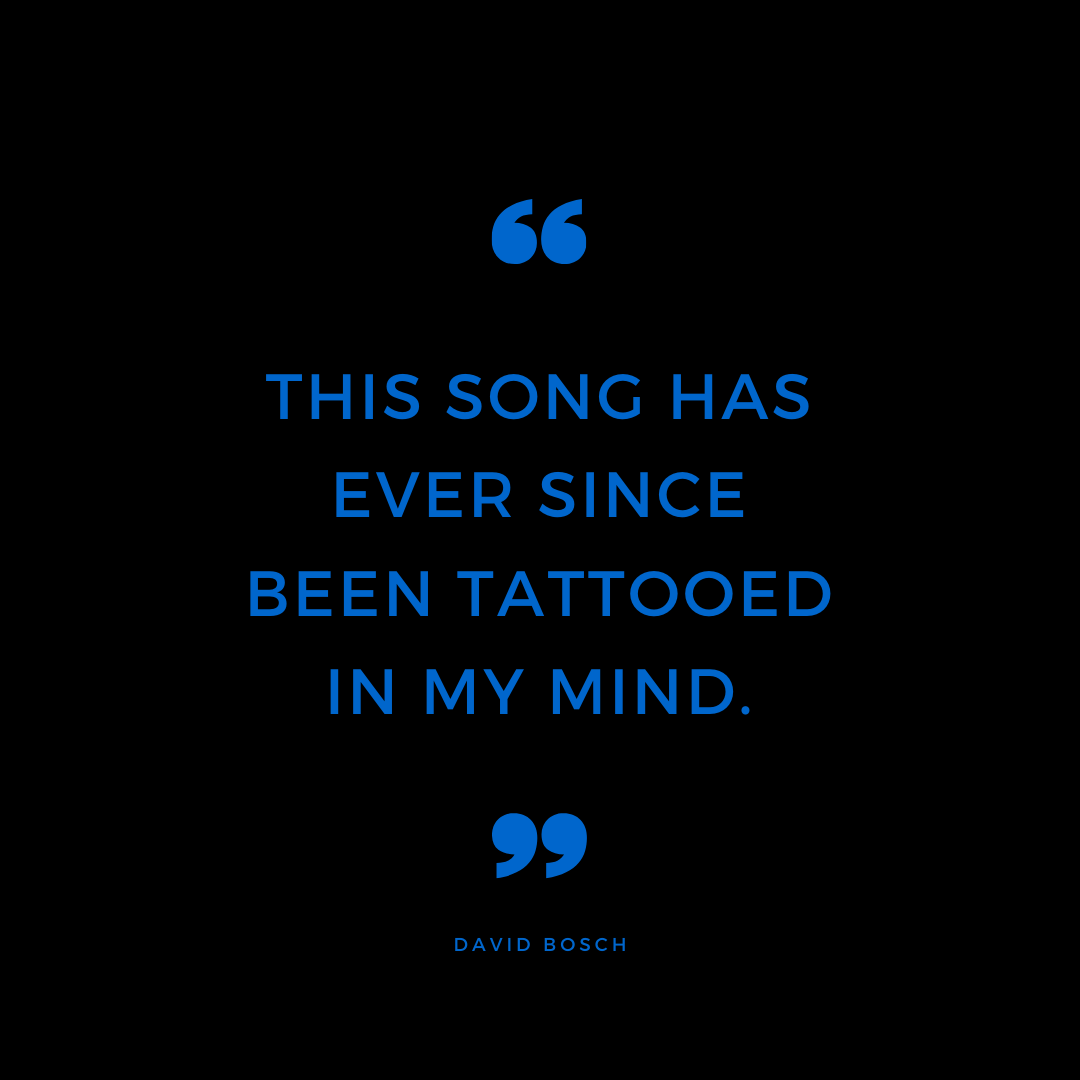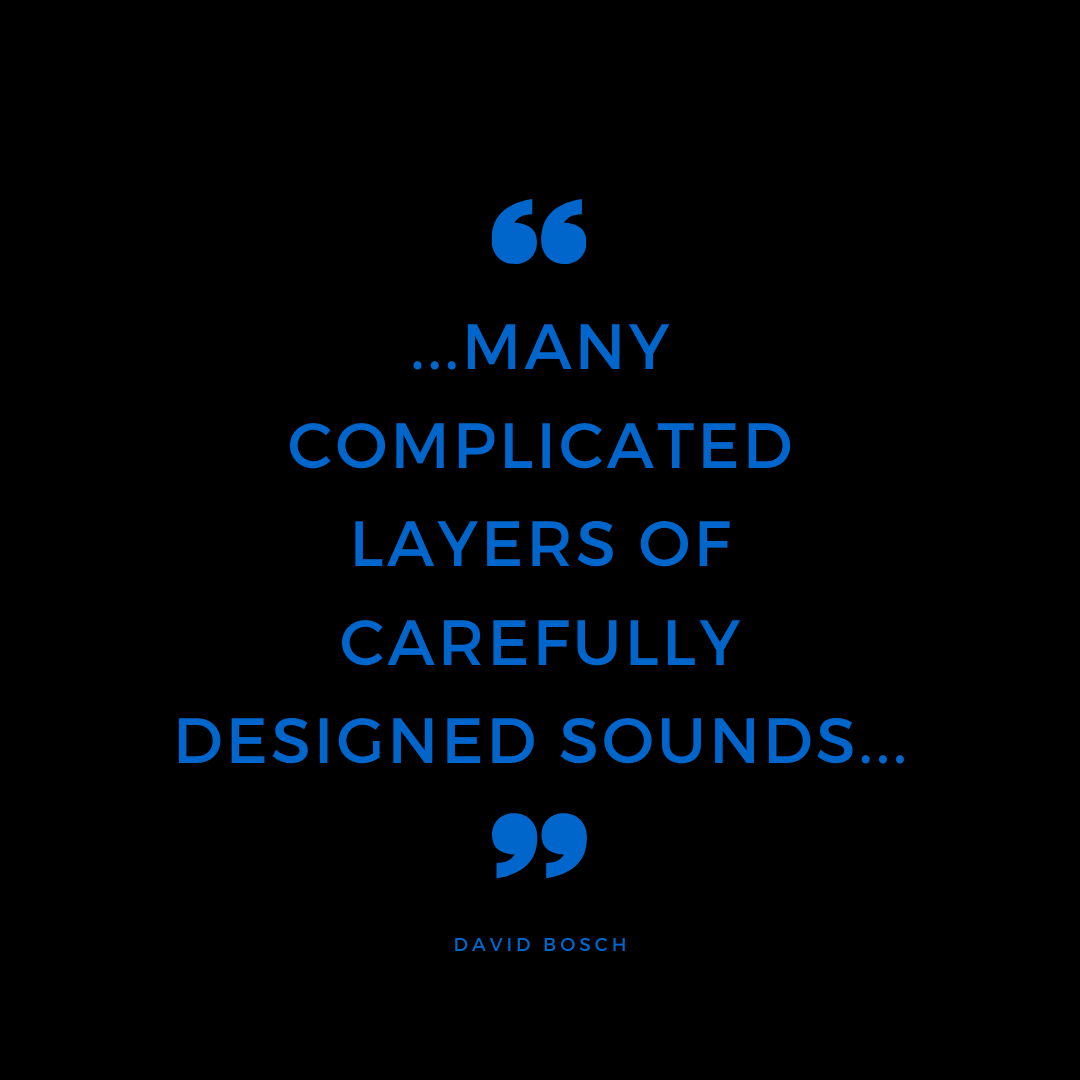 Which album is the soundtrack to your youth?

"Silent Shout by The Knife - no question at all.
It came out in 2006 and changed my life just as I was leaving high school behind.
Even though they were regarded as "alternative pop" at some point, The Knife, an obscure Swedish duo of siblings, kept getting weirder and weirder and by this, their third album, kept expanding the envelope of the electro music scene with their deeply melancholic melodies and androgynous digitally-processed voices.
You can tell this album must have been written in a dark cold Swedish winter, and that makes it really intense to listen to, with its many complicated layers of carefully designed sounds and the duo's shameless use of arpeggio on their synthesizers, which I'm hard-wired to love. Their music changed direction after this album so I will always cherish Silent Shout as that sweet spot that happens once in a lifetime."
David Bosch, Research & Development Engineer
---
What was the first song that stopped you in your tracks? Was it a recommendation?
"I remember the day well. At the time, there was this big Brit-pop explosion happening between Oasis and Blur, each fighting for the No. 1 spot – it was a big deal as Blur were a local band to me, and it was the talk of the school yard. The year must have been around '95 or '96 – halcyon days! My friend was a drummer – not at all into Brit Pop - and he just put a tape cassette into my hand and said "You need to listen to this!" It was Jimi Hendrix – Are you Experienced.
The song that really did it for me was Purple Haze. It just blew me away and started my journey into ROCK! From there, it was Deep Purple, Black Sabbath, Led Zeppelin, Whitesnake, Def Leppard, Judas Priest, Iron Maiden and many more.
It was so much more dynamic than Brit Pop – the musicianship was astonishing. The bands showcased such amazing, musical talent – over-indulgence for sure, but it flew in the face of the post-grunge, Brit-pop genre.
Since then, I've never looked back. Rock and Metal is my go-to genre – especially Hendrix for those special moments of reflection and indulgence."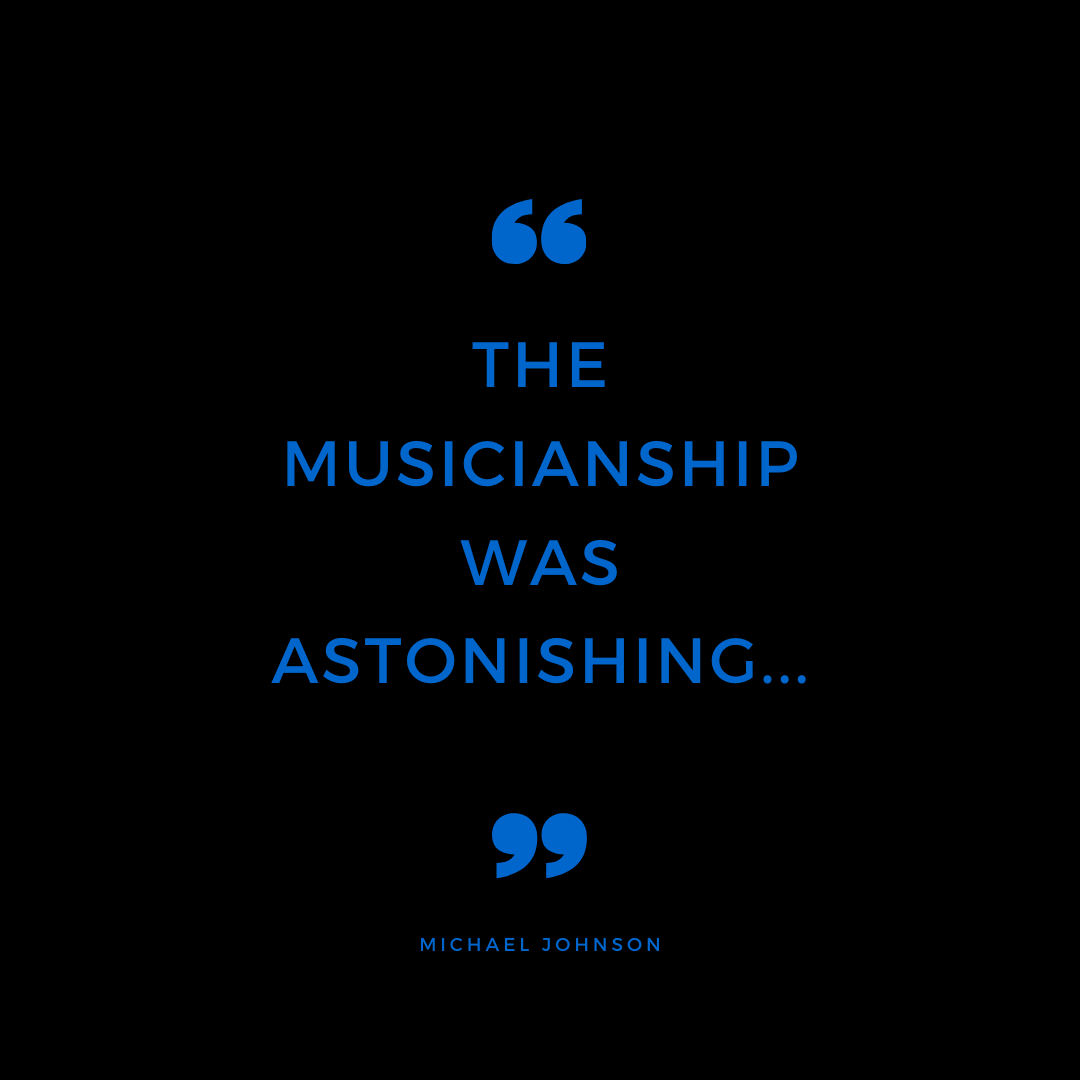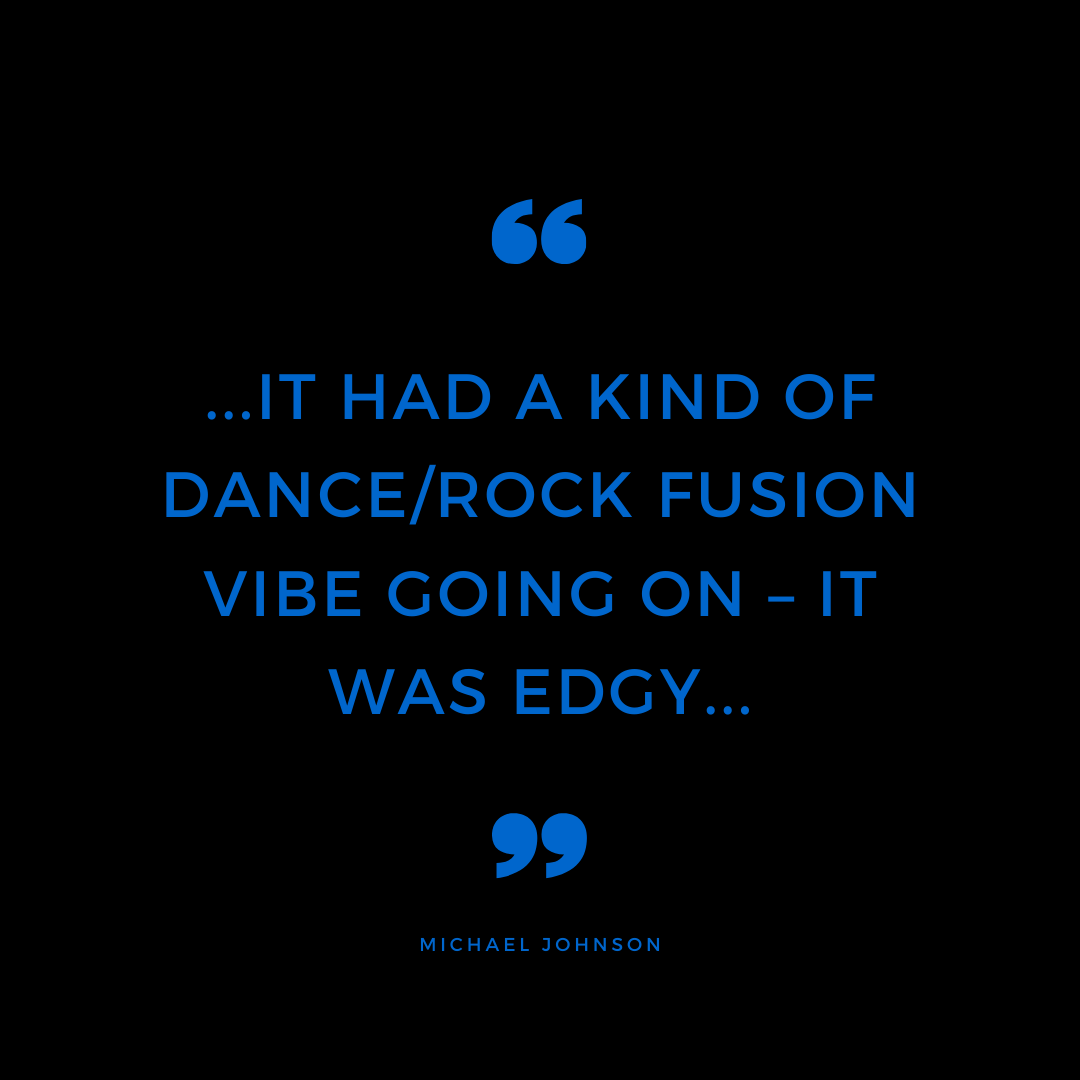 What is the album of your youth?
It probably has to be The Prodigy – Music for the Jilted Generation. Again, a local band for me.
I remember queuing up at Our Price to buy the CD. There was a huge queue to get our hands on it! Does this even happen anymore??!
I remember that No Good (Start the Dance) was the go-to track we'd play all the time.
Again, for me, it had a kind of dance/rock fusion vibe going on – it was edgy, which really appealed to me!
Also my friends and I were all enjoying the post-rave/dance evolution at the time and it was just so much fun – way more cool than Brit-pop!


Michael Johnson, EU Marketing Director
---
What is the first song that made you stop and listen?

"Growing up in a household of five children, the music selection around the house was very different; from my parents listening to Elvis, Elton John and Classical and siblings listening to Bow Wow Wow, Echo and the Bunny Men, The Who, The Specials, Soft Cell, Siouxsie and the Banshees.
But I remember when they were all out, I pinched my sister's boyfriend's vinyl that he had left for her to listen to. I sat in front of my brother's Amstrad music system (that I was not allowed to touch) that had a drop-down turntable and started to play this 12" track.
I had never heard of the singer and I was completely captivated, the track was "I'm So Sorry" by Carroll Thompson.
This was a soft Reggae track and was so different from everything else around me I was blown away, I never gave the 12" back and still have it today."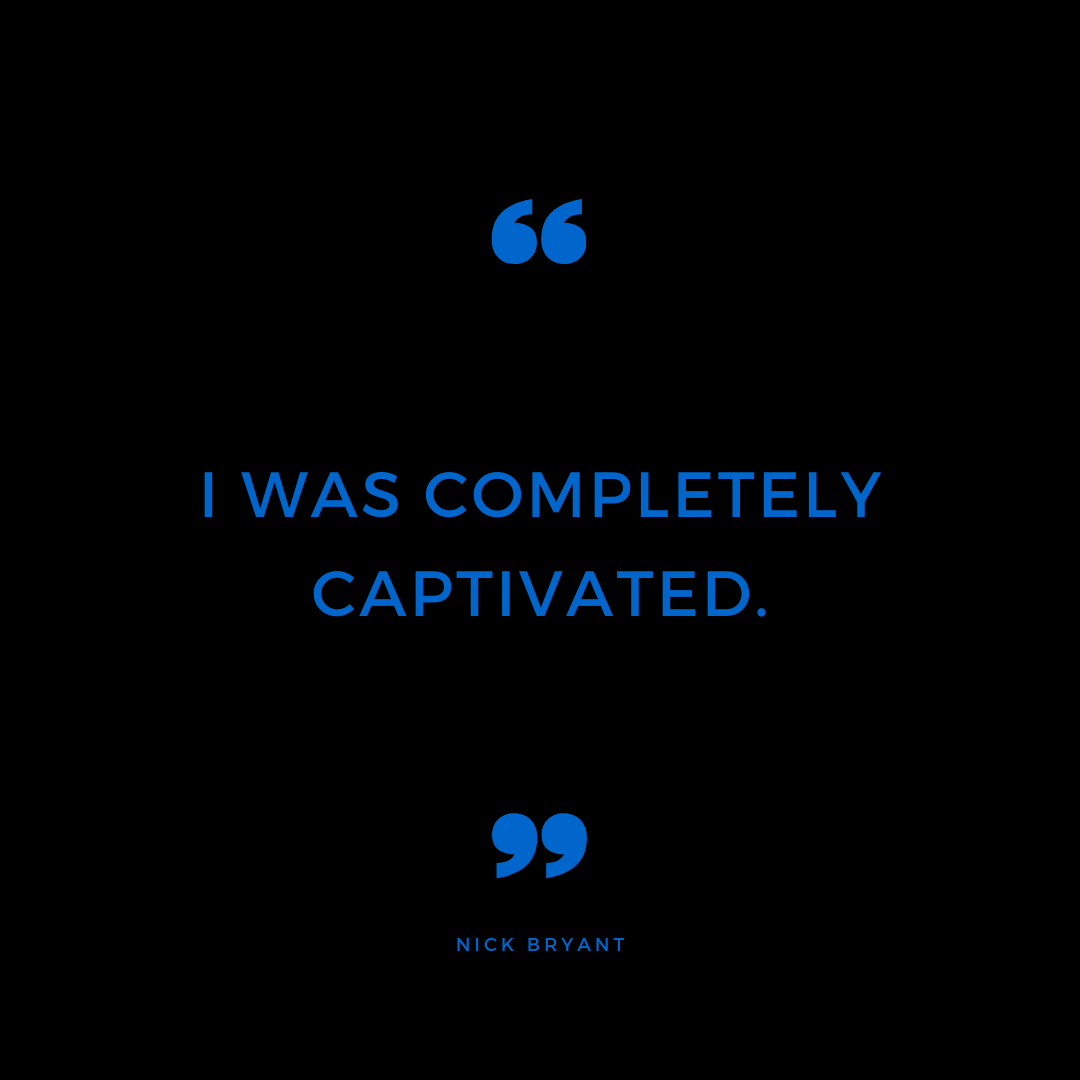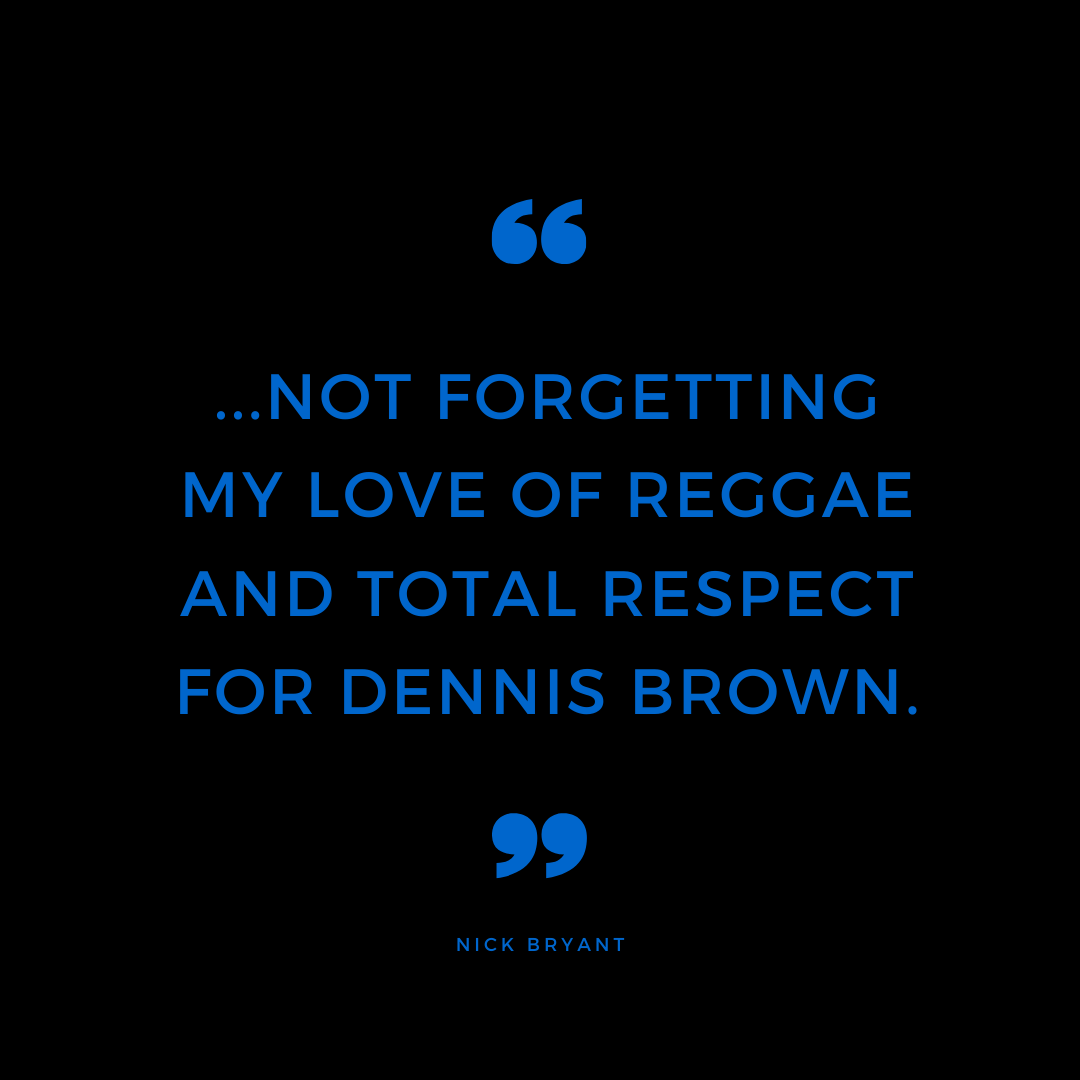 Is there an album that immediately takes you back to your younger days?
After that I started purchasing 12" vinyl as they had extended mixes and these tracks became the sound of my youth.
They were all put together on mix tapes for the boom box for our first holiday away without our parents - just me, my older brothers and a couple of friends staying on a boat in a car park in Babbacombe, Devon.
Later, my music taste changed a bit and I was listening to more Electronic and Soul music with some real classics from Grand Master Flash, Africa Bambaataa, Yello "I Love You", Herbie Hancock, Chaka Chan, Evelyn Champagne King, and not forgetting my love of Reggae and total respect for Dennis Brown."

Nick Bryant, General Manager, UK

---
---