Award-winning depth and clarity.

The Pleasure of Sonic Perfection
One of the life's pleasures is to experience the intensity of an outstanding recorded performance in your own space. Q Series speakers by KEF bring you that pleasure in natural, accurate high-resolution sound.
Since 1991 the award-winning Q Series has delighted music lovers with outstanding sound quality and innovative design. Its 8th iteration brings more depth and clarity for greater realism.
"Sit anywhere" Uni-Q sound

The Uni-Q driver array places the tweeter in the centre of the midrange and bass cone, bringing the acoustic ideal of a single point source closer than ever. The result, enhanced by KEF's 'tangerine' waveguide over the tweeter, is a more accurate three-dimensional sound that's dispersed evenly throughout the room.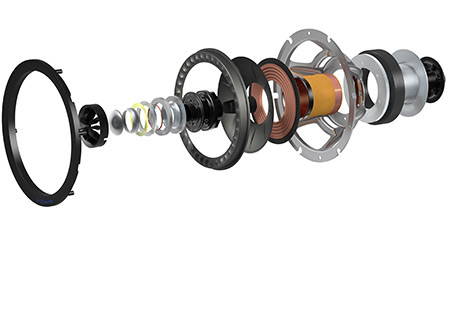 With the addition of the damped tweeter loading tube providing a gentle termination of sound produced from the back of the tweeter, lower treble performance is improved dramatically and a new low-distortion inductor on the crossover provides cleaner bass.
A word about drums and bass

The Q Series reproduces the nuances of bass instruments with ease. With a larger roll surround and new suspension KEF drivers produce cleaner bass at high volumes.
A new cone structure improves midrange clarity and an enhanced Auxiliary Bass Radiator (ABR) with a new surround and rear suspension enhances bass quality.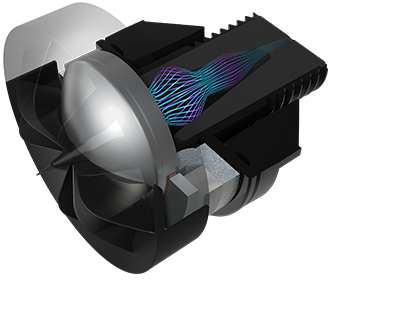 Putting the Uni-Q driver in its own sealed cabinet reduces the load on the cone and increases clarity and detail while delivering cleaner bass. Midrange clarity is enhanced by driver improvements that mean the DC blocking capacitor to be eliminated from the crossover, allowing a more natural roll-off between drivers.