A high-performance interspeaker cable
K-Stream is a high-performance interspeaker cable created by The Chord Company for KEF to complement the exceptional LS50 Wireless. Utilising Chord's award-winning high-performance cable technology, K-Stream ensures the perfect high-resolution link between the two speakers.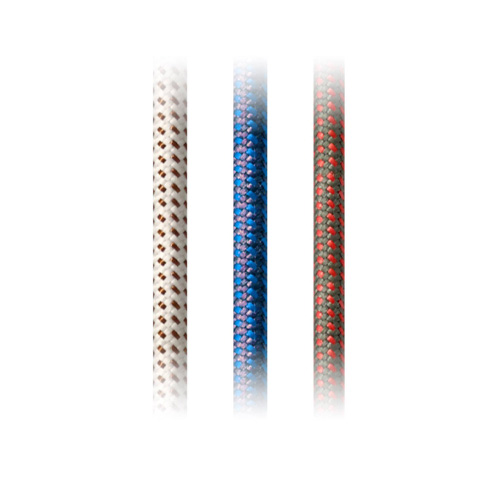 Flexibility and style
As well as being a high-resolution, incredibly well built and reliable cable, K-Stream is 6 metres long – double that of the cable supplied with LS50 Wireless – which makes it ideal for creating a wider soundstage or for use in installations. Plus, for the style conscious customer, it comes in a choice of three finishes that perfectly match those of the LS50 Wireless.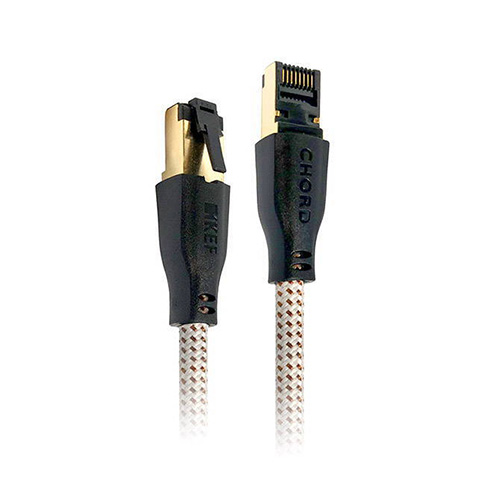 High-performance ethernet
K-Stream delivers pristine transmission of data between the speakers thanks to its premium specification, which includes high-speed oxygen free conductors, low-loss low-density polyethylene insulation, individually shielded conductor pairs and 24ct gold-plated signal contacts. Plus, its RJ45 connectors boast a non-compression strain relief system for improved reliability.
Available in three colours

The Details
---
FEATURES
CONNECTIVITY

High speed oxygen-free copper conductors

Individually shielded, twisted conductor pairs plus overall shield

Low-loss low density polyethylene insulation

24ct. gold-plated signal contacts

Over-moulded plug surround

Non-compression strain relief system
---
SPECIFICATIONS
KEF reserves the right, in line with continuing research and development, to amend or change specifications. E&OE.
---
Bought KEF LS50
I'm new to high end hi-fi, and after the usual research picked this product because it seemed to offer a way in, without having to buy lots of boxes, and connect lots of cables. I am disabled, and do not find it easy to connect fiddly cables, and worry that I will get the wrong cable in the wrong socket. Set up was easy, and I can control the music from my phone, which is great being disabled, as I do not have to hunt for a separate device to switch on/off, and turn volume up/down etc. I purchased the stands as well, and I now have a solid set of good looking speakers, which are easy for me to control, and operate. Oh,and the sound is awesome. I am hearing new things in tracks I have listened to for years. The free Tidal subscription has given me a chance to explore new music and I will definitely keep it going. As I do not get out much, music, radio, and audiobooks are important to me, and I definitely recommend this product to anyone who is not a tech expert, but does not want to compromise on quality. And they offer to bring it into the room where it needs to be set up if you are disabled, which is great for someone like me who cannot carry heavy objects. This is the only time I have seen this offer, and I really appreciate the extra customer service.
Kef k stream cable: Best looking cable for Kef
Hi all. I bought this cable the day it launched in the UK. I like to have a clean set up and aesthetically I was looking for a cable that would be identical to the colour of the speakers and that was ideal.
In terms of sound it just delivers that extra things you would expect from a quality cable like this.
Overall 10/10 for quality and looks. Worth the money.