Stands that deliver
The S2 Floor Stand provides the perfect platform for your speakers to perform. Designed to partner LS50 Meta, LS50 Wireless II, and other KEF standmount speakers, they boast a mounting system with integrated cable management that allows wires to be hidden, and spike discs to protect wooden floors.
Engineered to maximise performance
The S2 Floor Stands are designed by our UK engineering team to ensure your speakers sound their best, and deliver pristine, room-filling sound. They are the ideal height for driver positioning, and their steel plates and fillable aluminium tube structure provide the perfect platform.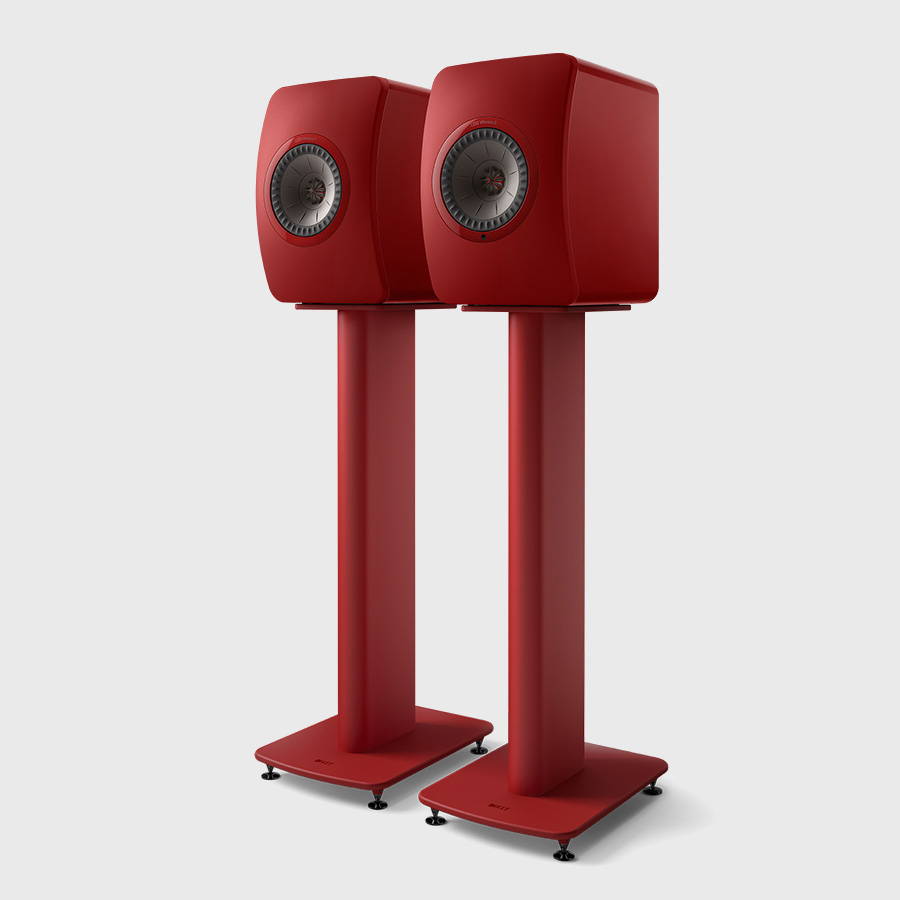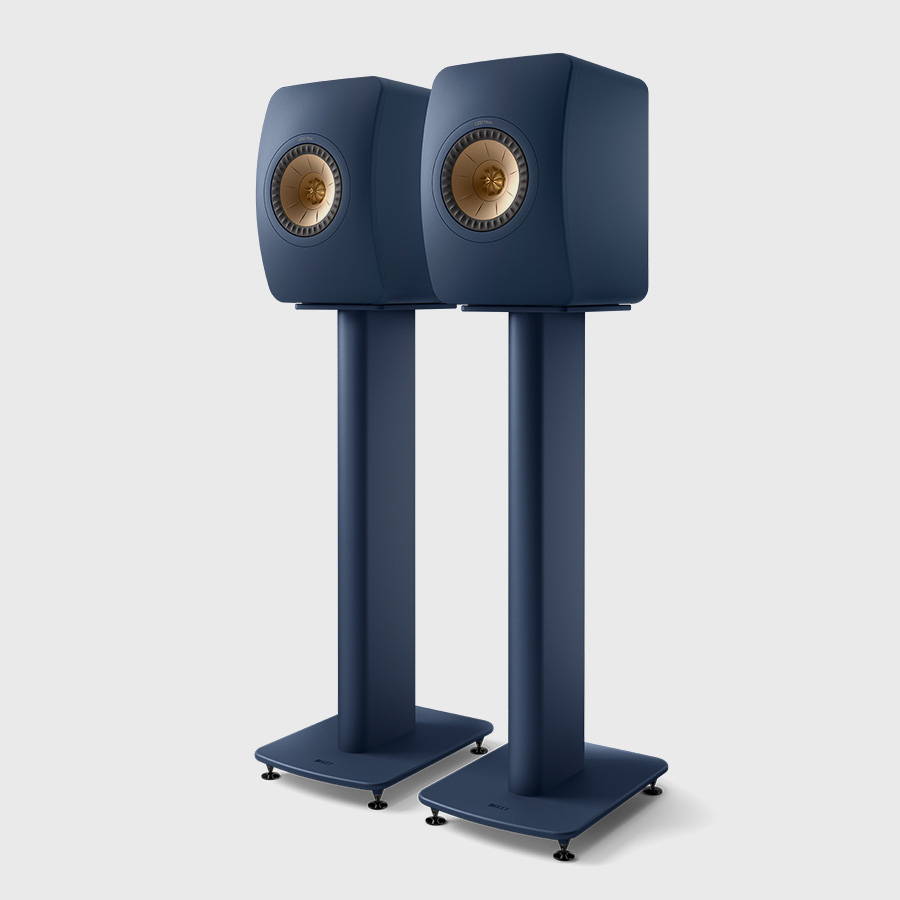 Colour matched for your speakers
The S2 Floor Stand's five colours perfectly match the finishes of the LS50 Meta and the LS50 Wireless II. They are available in: Carbon Black, Titanium Grey, and Mineral White, plus Royal Blue Special Edition (LS50 Meta) and Crimson Red Special Edition (LS50 Wireless II).
The Details
---
SPECIFICATIONS
Dimensions
657 x 226 x 308 mm (25.9 x 8.9 x 12.1 in.)
Weight
4.85kg (10.7Ib) per stand
Colour
Carbon Black
Titanium Grey
Mineral White
Royal Blue Special Edition
Crimson Red Special Edition
KEF reserves the right, in line with continuing research and development, to amend or change specifications. E&OE.
---
Deceptively Simple
I like this stand a lot. Comprised of two substantial castings, base and top, with an extruded column. Built up easily, (one of the column threads could have been cleaner but OK now) the major plusses are generous cable ducts which allow insertion of mains connectors (LS50w2) and various input cables easily. Wires can be shoved up with speakers in position by tilting the whole forward. Levelling is easily done unscrewing the spikes with fingers each side, in situ again. The result a clean non-tech look much approved by the management here. Two chambers in the column can be filled with an inert substance if desired. The top fitted with an inert panel insert is drilled for the current LS50w2 and fixings are provided. A thoughtful, elegant and effective design.