The LSX 'Soundwave Edition' special edition is now sold out. Please contact us through the 'Enquiry' button below for updates on our upcoming special edition speakers.
LSX 'Soundwave Edition' by Terence Conran
Powerful, true-stereo sound is housed in a compact package featuring a stunning design by Conran. LSX Soundwave is fully wireless, both from source and between the speakers making it ideal for any interior space. And with a beautifully crafted exterior, the LSX Soundwave delivers detailed sound in effortless, contemporary style.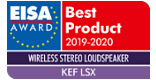 EISA WIRELESS STEREO SPEAKER 2019-2020 KEF LSX
"...With Apple AirPlay 2 and Bluetooth built-in, plus access to Spotify and tidal, all controlled from aneat app on your smartphone, this could be all the hi-fi system many users will need". — 2019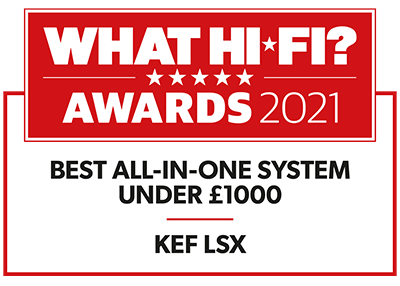 WHAT HI-FI? AWARDS 2021 -  'BEST ALL-IN-ONE SYSTEM UNDER £1,000'
"A neat, compact and entertaining all-in-one system of rare sonic quality."– October 2021, What Hi-Fi?
Audio Performance. Visual Perfection.
A wireless system that delivers true stereo sound packed into a striking, compact design. The LSX Soundwave is crafted to satisfy those who know that design and music are just better when they come together.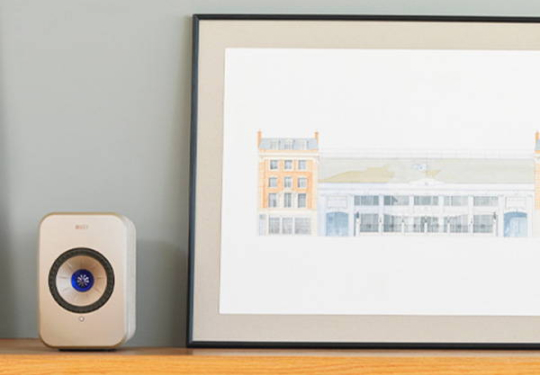 Your music your way
The LSX Soundwave is all things to all music lovers. Spotify Connect and Tidal are built in so you can stream from the cloud, directly from an NAS drive or computer, or by simply using Bluetooth.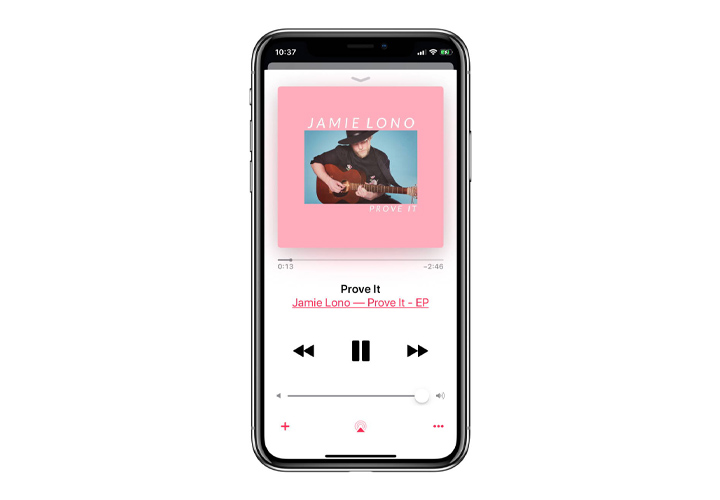 Apple AirPlay 2
LSX comes equipped with Apple AirPlay 2 to deliver multi-room audio. Use it to wirelessly stream your favourite music apps to your whole home with seamless control from your iPhone, iPad, and Mac.
The sound behind the vision
With truly immersive, natural sound, the LSX Soundwave proves it's more than a pretty face. KEF's signature Uni-Q driver array places the tweeter at the centre of the midrange and bass cone. This not only makes music sound clear and detailed, but brings it to life across a wider listening area.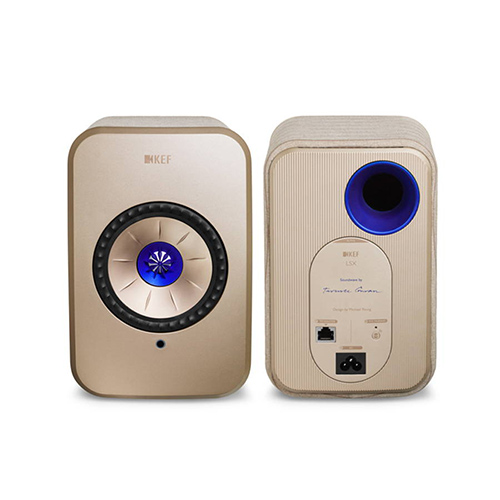 Design that delivers
Encased in fabric created by Danish contemporary textile designer, Kvadrat the LSX Soundwave features a stunning soundwave pattern developed by Sir Terence Conran. Aspects of the driver, as well as the rear port, are finished in Conran's signature blue; subtle details that assert a presence and personality to work in any space.
What's in the box

LSX Soundwave Edition
Great design by Terence Conran but as my first KEF purchase these speakers are exceptional. With a bit of required fine tuning with the KEF app, the soundstage and quality is really good. I listen with Spotify and wireless connection works well but sounds are price, detailed and far better then other speakers I have listened too. Airplay 2 and optical inputs work really well also so very good connectivity, These speakers maybe be designed to be used in a small room yet the sound (without sub) sounds like the bigger brother. Highly recommend.
The best small speakers - LSX Soundwave Edition
These have been the best purchase I've made for a very long time. They make the TV sound great via their optical input plus we always use Spotify connect. The app lets you tweak the sound if you don't have the speakers in the ideal position which is a huge help as we have to put ours on a bookshelf rather than stands. Highly recommended.
LSX Soundwave
This is my first adventure with KEF, it has opened my mind to a new world of audio enjoyment. Simple to set up, beautiful looking, and the sound is 1st Class. I will be back soon !!!!!