Slim profile subwoofer
With bass power that belies its size the T-2 subwoofer creates a 3D image by adding definition and weight to the bottom end.

Easy to conceal thanks to its compact dimensions, the T-2 delivers fast, uniformly dispersed and devastatingly accurate bass with a 250 Watts Class D amp and 250mm (10in.) driver.
The Details
---
SPECIFICATIONS
DESIGN
Closed box powered subwoofer
DIMENSIONS
(H x W x D) 380 x 370 x 177 mm (15.6 x 14.6 x 7.0 in.)
DRIVE UNITS
1 x 250mm (10in.)
FREQUENCY RESPONSE
30Hz - 250Hz
VARIABLE LOW PASS FILTER
Fixed 250Hz, 2nd-order
AMPLIFIER TYPE
250 Watts bulit-in- Class-D
LOW LEVEL SIGNAL INPUTS
RCA phono socket
POWER REQUIREMENTS
100 - 240 V ac ~ 50/60Hz
INTERNAL VOLUME
12.7 Litres
MAXIMUM OUTPUT
110dB (SPL)
REMARKS
Not all models / finishes are available in all markets. Contact your local dealer for specific range details.
KEF reserves the right, in line with continuing research and development, to amend or change specifications. E&OE. * Measurement per unit
---
AWARDS & REVIEWS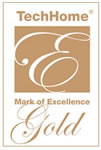 GOLD' AWARD, SPEAKER OF THE YEAR - 2011 CEA TECHHOME MARK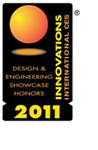 CES 2011 INNOVATIONS HONOREE - CES 2011

HOME THEATER TOP PICKS - HOME THEATER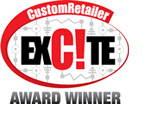 EXC!TE AWARD - CUSTOMRETAILER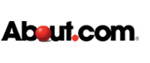 HOME THEATER PRODUCTS OF THE YEAR - ABOUT.COM
---
T2 Subwoofer
This is a brilliant and compact design easy to live with in my TV room.
Sound is full and rich and a perfect upgrade to my surround system.
What a difference!
For probably ten years I've had a small inexpensive subwoofer manufactured by a well known and very reputable Japanese company, which I've always thought was perfectly fine, until I decided to match my LS50 wireless setup with a Kef sub as well. WHAT a difference - talk about punch! I'm listening to music way more often now, just because of this beautiful purchase. Had Kefs since my first pair (MODEL 104s) in the 1980s, and I am still in love.