Twin 9-inch force-cancelling active subwoofer
KF92 is a compact, room-friendly subwoofer engineered to deepen every listening experience.

Two massive 9-inch drivers in a force-cancelling configuration are powered by an immense 1000 Watts (RMS) of power. Optimised with KEF's Music Integrity Engine™, KF92 delivers astonishing levels of deep and controlled bass.
Discover The Detail In The Deep
To reproduce serious bass you need a completely different kind of loudspeaker, one which can cope with huge pressure. KF92 is engineered to blast out huge chunks of lower frequency energy, yet is subtle enough to pick out the delicate details of a double bass. KF92 ensures you don't just feel the air move - you feel the sound move you.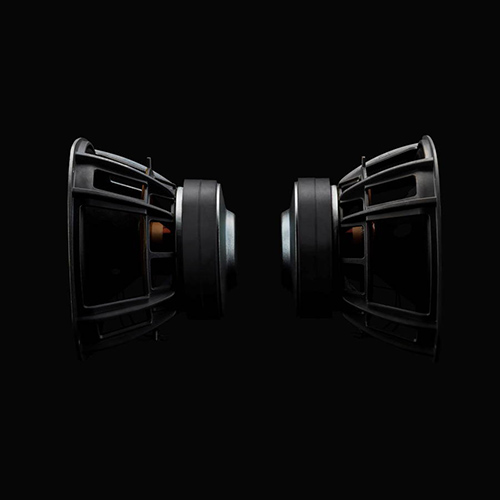 Perfect balance
Two 9-inch drivers are positioned back to back in a force-cancelling design which cancels out the reactive forces which stress conventional subwoofers. This configuration keeps KF92 perfectly balanced so all you'll hear is deep and clean bass at sound pressure levels of upto 110db.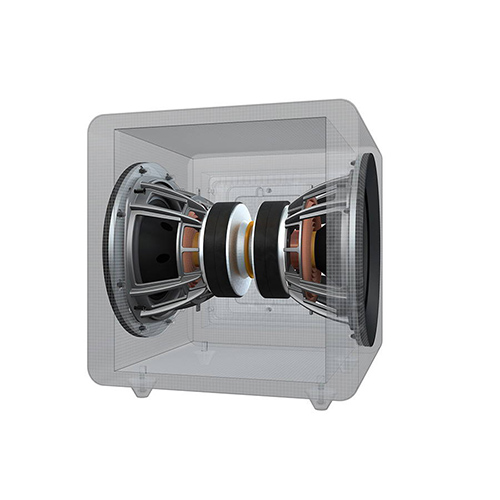 Effortless dynamics
KF92's prodigious drivers are optimised with a clever vented design which reduces viscous drag on the movement of the cone, ensuring they can keep up with even the most demanding impulses.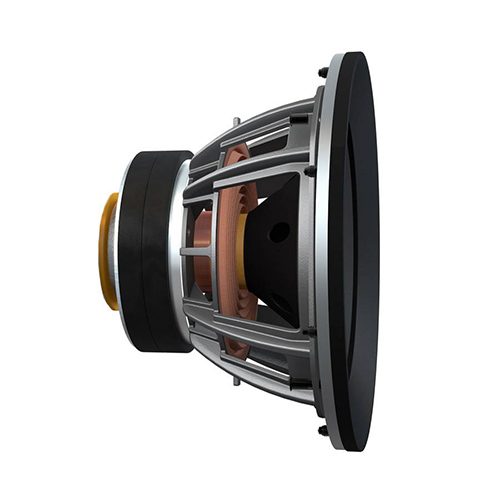 Bespoke bass
Two 9-inch KEF transducers were conceived specifically for the KF92. They feature a hybrid aluminium/paper cone and an oversized motor system and voice coil. They offer vanishingly low distortion and precision, so every bass moment is uncovered even when they are working at extremes.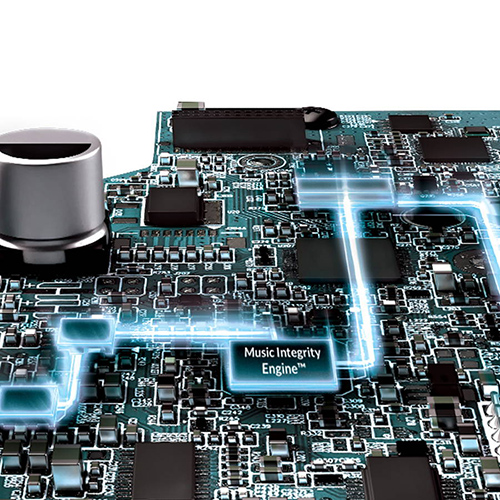 Music Integrity Engine™
KEF's research into digtal sound processing - Music Integrity Engine - is the brains behind KF92. Intelligent Bass Extension optimises the relationship between the amplifier, drivers and cabinet, while placement-dependant EQ allows for seamless integration into any room.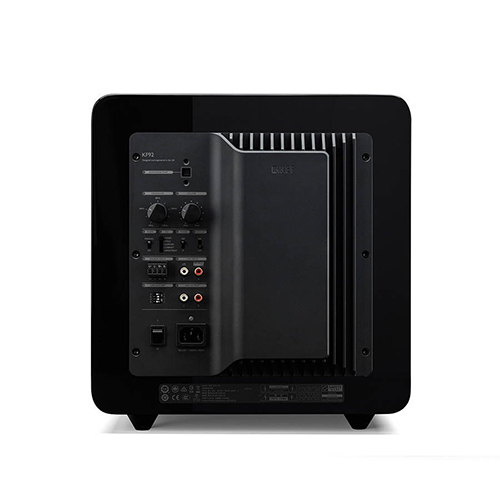 Turn up the power
KF92's 1000W (RMS) of Class D amplification (500W RMS per driver) creates immense power., delivering incredible levels of control. This improves timing accuracy and dynamic response, producing a more detailed sound closer to that in the studio.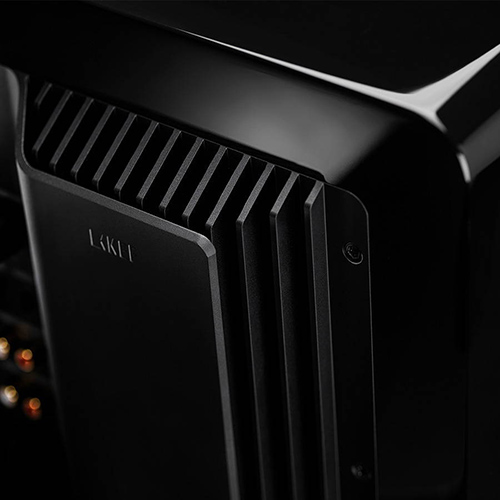 More bass, less space
The compact, sealed box construction improves flexibility of positioning as well as the speed and clarity of performance. The beautiful low profile heatsink ensures that the hard working electronics are kept in an optimum thermal condition.
The Details
---
SPECIFICATIONS
Dimension (H x W x D) With Rear Panel and Feet
352.5 x 330 x 360.5mm
Variable Low Pass Filter
40Hz – 140Hz, LFE
Input
RCA phono sockets
Speaker level inputs
Power Requirements
100-240 V, 50/60 Hz
Frequency Response (-3db)
11Hz - 200Hz
Amplifier Type
Built-in Class D
Amplifier Power
1000W RMS (2 x 500W RMS)
KEF reserves the right, in line with continuing research and development, to amend or change specifications. E&OE.
---
AWARDS & REVIEWS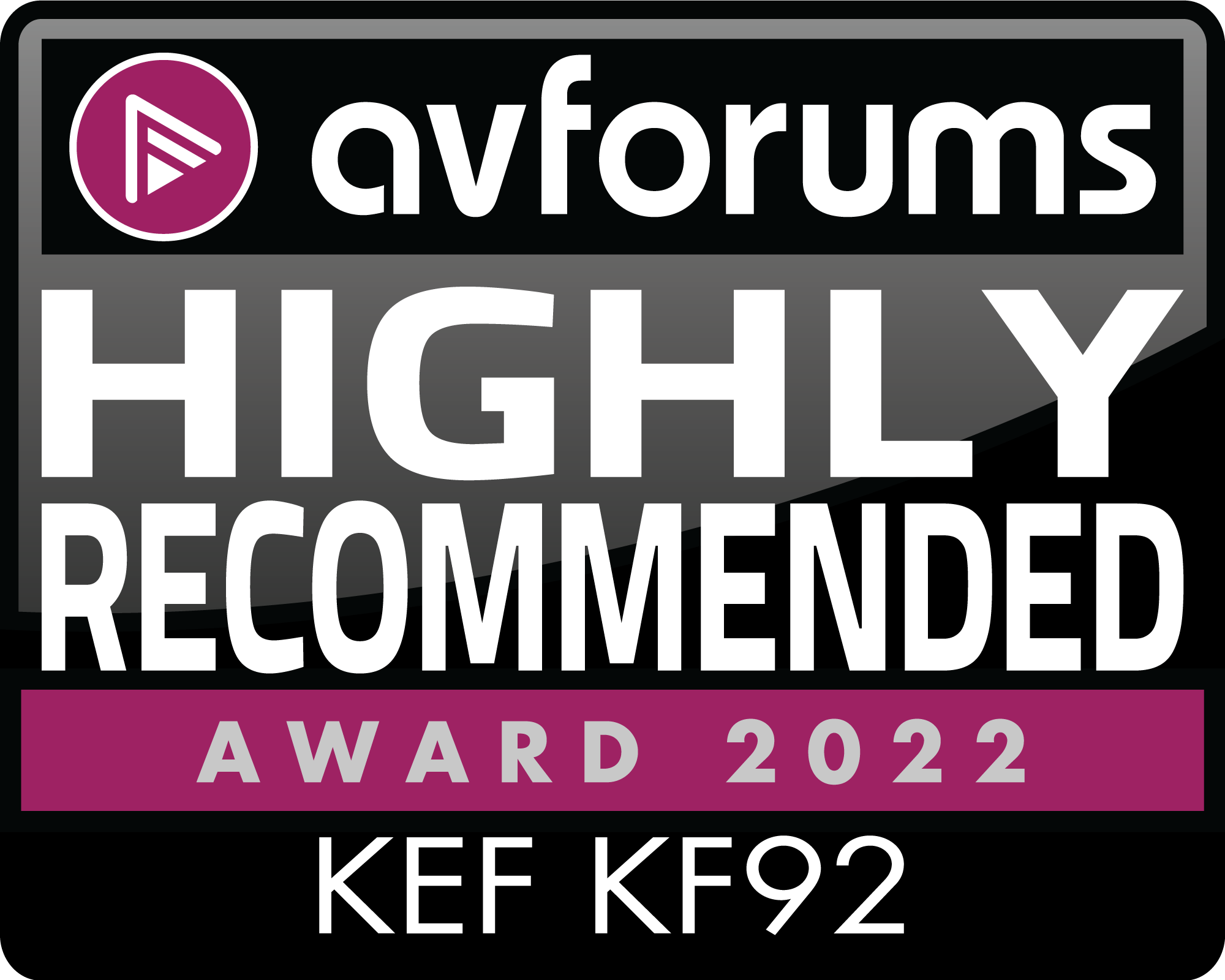 AVFORUMS - HIGHLY RECOMMENDED AWARD
"The KF92 delivers performance which quite simply defies its modest dimensions." - AVForums.com, Sept. 2022
FULL REVIEW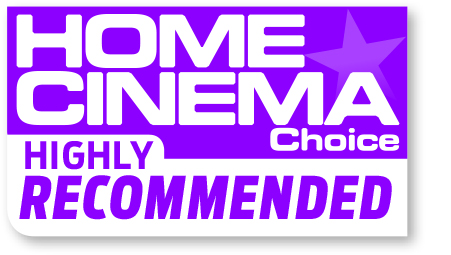 HOME CINEMA CHOICE
"This smartly styled subwoofer reaches deep in a manner that's at odds with its size, and does so with a deftness that's rarely heard when delivering bass this seismic." - SPRING 2022, ISS. 330
FULL REVIEW
---
Nice Tonality
It would be nice if the sub comes with an app for smooth integration similar to SVS. The sound is nice considering it's a compact design. Blends really well with my Fyne Audio F501 and Cambridge CXA80. I was initially looking for KEF KC 62 but still out of stock. Bought it from Richer Sound Belfast.
Brilliant.
Took a while to integrate the KF92 with my LSX's but once properly setup this combination has turned into a very serious system. Could not be happier. Rediscovering all my my music.