---
---
Purchase Q350 in Black, via KEF.com or your authorised KEF retailer and receive £100 off!
Click here to find out more
If space is limited the Q350 will not limit your musical enjoyment, a Uni-Q driver and clever port design let it open up the sound.
With KEF's signature Uni-Q driver array and a Computational Fluid Dynamics (CFD) port, the Q350s deliver detailed natural sound with high clarity and tight bass.
Full-length magnetic grilles are optional.
---
WEIGHT



DIMENSION (H X W X D)
358 x 210 x 306 mm
362 x 210 x 306 mm (with Rubber Feet)
DESIGN
2-way bass reflex


UNIT MEASUREMENT
FREQUENCY RANGE FREE FIELD
42Hz (-6dB)
FREQUENCY RESPONSE
MAXIMUM OUTPUT
AMPLIFIER REQUIREMENTS
NOMINAL IMPEDANCE
KEF reserves the right, in line with continuing research and development, to amend or change specifications. E&OE. * Measurement per unit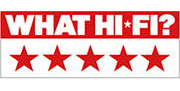 What Hi-Fi?
"KEF can hold its head up high: the Q350s are a cut above the rest. This level of clarity and refined detail isn't something we usually hear at this mid-range price – we're really impressed." - Oct 2018
Full Review
Best of the best........
What a stunning sounding and looking pair of speakers. Definitely one of the best thinks I've spent my money on.
Outstanding
A real pleasure to listen to, immersive detail and excellent clarity.
Nothing more to be said.
Superb
Just set up my Q350, they replace a much loved QA Concept 20, the difference in sound is truly remarkable, the Q350 sound so much more solid and believable it defies belief, The Q350 fills my medium sized room with apparently no effort at all, bass is deeper and has far more texture, sondstage is huge with masses of air between instruments. Mids are slightly warm to my ear but not so much as it colours the music, treble is insightful and revealing without becoming fatiguing or overly analytical. For a mid priced speaker I am very, very impressed!