8 inch active subwoofer
Don't let its compact size fool you, the Kube 8b may not take up much space but the bass it delivers is anything but small.

With an 8 inch driver the Kube8b is perfect for smaller living rooms. It shares the 300 Watts Class D amp as the larger Kubes, as well as iBX technology to extend the bass depth dynamically.
Hear new dimensions in sound with Kube subwoofers
The Kube 8b effortlessly unleashes explosive power. iBX technology extends the bass depth dynamically and KEF's unique ability to design, build and integrate the driver in-house takes optimisation to a whole new level. Delivering immersive music and home theatre sound that takes you to the heart of the performance.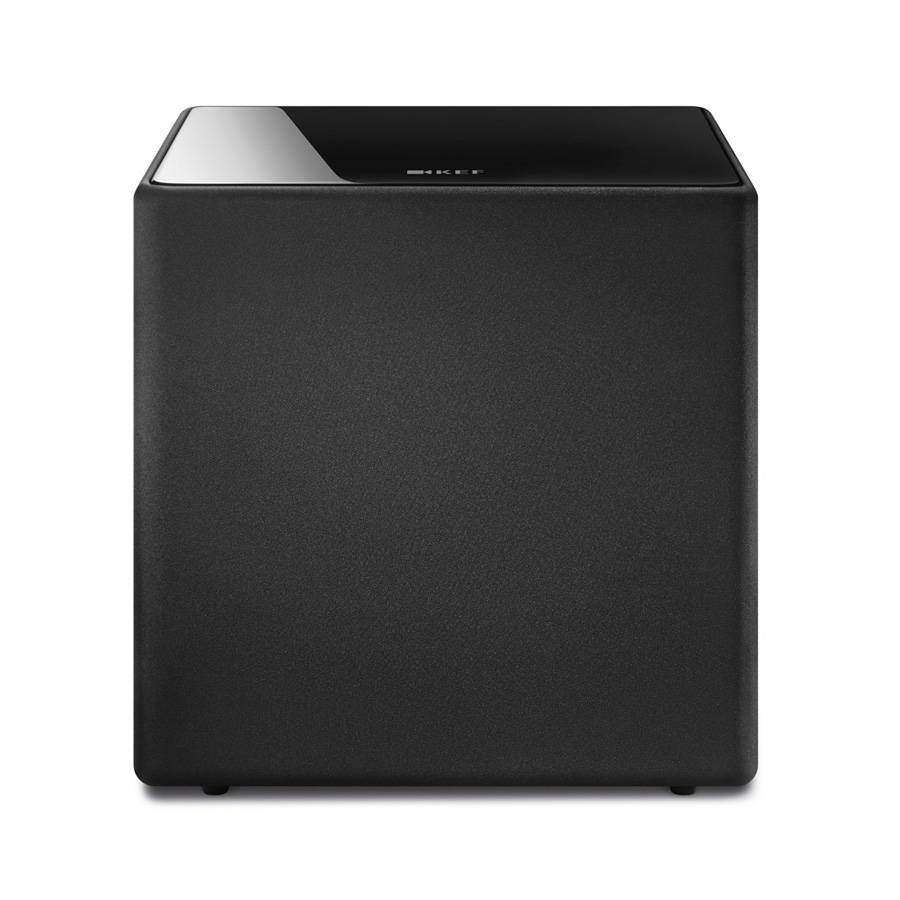 Immersiveness
Go deep or go home. KEF's design and engineering team worked in chorus to develop iBX. This Intelligent Bass Extension algorithm creates an extended depth that unlocks the full potential of the custom driver. Giving you unparalleled precision and ultimate synchronicity between amplifier, driver and sealed cabinet.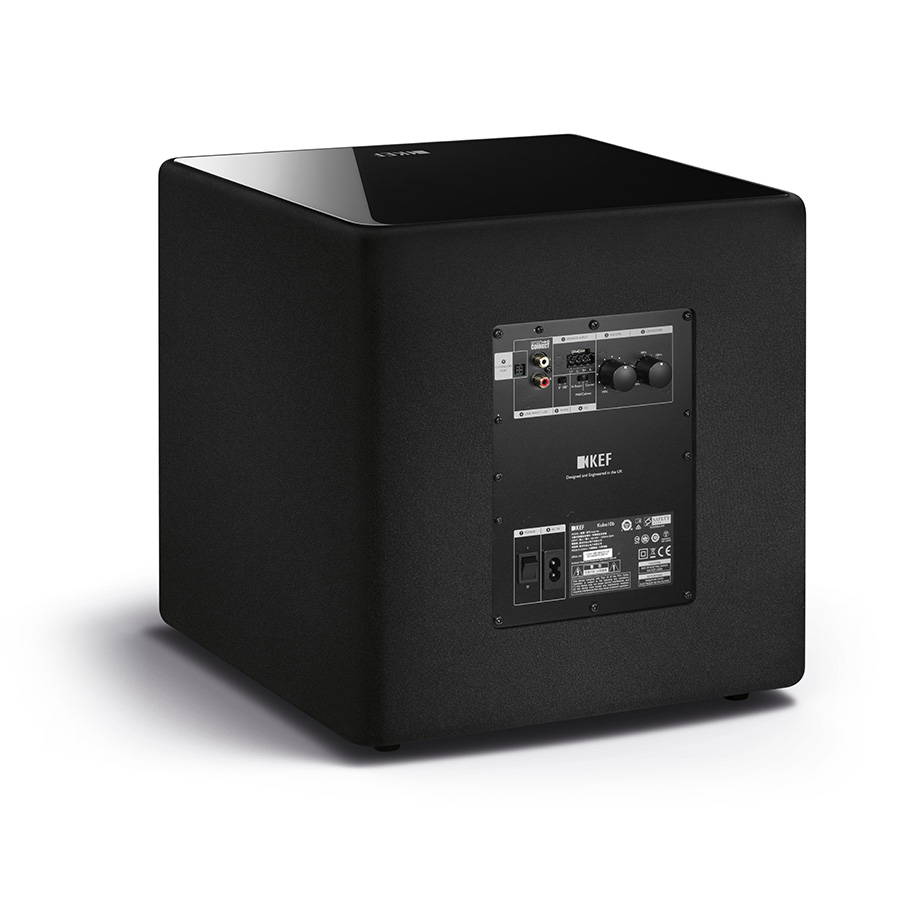 Easy configuration
Kube subwoofers offer unmatched set up flexibility. A range of LFE, line and speaker-level inputs, phase selection and DSP controlled EQ settings help you get the best from a Kube. Put it in a convenient place, match it to any main speaker or type of music system and start exploring new depths in the sound.
Integration
KEF is quite possibly the only high-end manufacturer that designs, engineers and assembles the driver, cabinet and circuitry in-house. This level of integration means we are commited to pure sound and the Kube stays true to that ideal. The result is a driver and amplifier that are perfectly in tune.
The Details
---
SPECIFICATIONS
Dimensions
(with Rear panel and feet / H x W x D)
293 x 293 x 310mm (11.5 x 11.5 x 12.2in.)
Design
Powered Subwoofer (sealed)
Power Requirements
100V - 120V / 220V - 240V ~ 50 / 60Hz
Variable Low Pass Filter
40Hz - 140Hz & LFE
Frequency Response
34 to 140Hz (-6dB)

Recommended Amplifier Power
300 Watts RMS

Amplifier Type
Built-in Class-D
Drive Units
1 x 200mm (8in.)
Inputs
RCA phono sockets Speaker level inputs
Analogue Input
RCA phono sockets Speaker level inputs

KEF reserves the right, in line with continuing research and development, to amend or change specifications. E&OE.. * Measurement per unit
---
KEF 8b Subwoofer
I purchased two of these to fit the space I have in my system. Supremely well made and blend in to any environment with class leading looks. Bass response is tight with no booming, tricky to set up two in a small space but they handle it all very well whether for music or film. What is interesting and potentially frustrating is the Auto Standby (with no option for on full time) which does kick in quite quickly when low frequency is present it can rather take you by surprise when suddenly the scene music changes, this can be helped by not turning the gain up to high. I have a mirror behind one of the subs to let me know when it's active and for the most part it's on when I think it should be. The trade off is running them in "Lfe+main" configuration (which I do), in this config they do sometimes not wake up the I would like them to. I would prefer that they were on all the time and then I can fine to the low freq to match with my floor standers and compliment them better. I imagine Kef thought it a good idea to not muddy a satellite system with small speakers and too much low/mid being passed through the subs. There is the benefit of the amps lasting longer and using less electricity, on balance I would rather they had a switch to let me choose how I want to use what I have purchased. And it should be clear in the product description that they have no permanent on function.
Kube 8b lives up to promise.
I've had my Linn DSM and KEF LS50 set up for a while but felt it was definitely lacking a certain oomph at the bottom end. Fortunately the inclusion of the kube 8b subwoofer has proved to be the answer and has made a huge difference. My daughter came home and didn't know I'd added the sub and she remarked on the improvement in all round sound immediately. Very pleased with the purchase.