Three-way standmounter
Smart use of innovative KEF technology means that with Reference 1 you don't need a big cabinet to enjoy expansive, high-performance sound.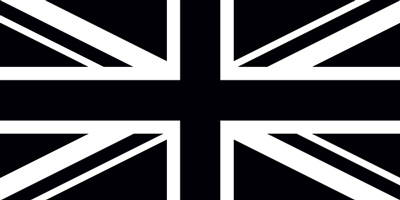 Hand-built in Maidstone, UK.
REFERENCE 1
Reference 1 pairs KEF's latest 125mm (5 inch) MF/HF Uni-Q driver array with the sensational new 165mm (6.5 inch) alloy cone bass driver to create a compellingly realistic, large scale sound stage. Uni-Q's inherently wide, even dispersion also makes it the perfect rear channel speaker in a serious home theatre system.
The Details
---
SPECIFICATIONS
Cabinet Finish
Silver Satin Walnut, Copper Black Aluminium, Blue Ice White
H X W X D With Grille And Terminal
440 x 205 x 430 mm (17.3 x 8.1 x 16.9 in. )
Design
Three-way bass reflex
Frequency Range
Typical in room bass response: 30Hz (-6dB)
Free Field - Short port: 40Hz - 45kHz (-6dB)
Free Field - Long port: 37Hz - 45kHz (-6dB)
Typical In-Room Bass Response
26Hz (-6dB)
Frequency Response
45Hz- 35kHz (±3dB)
Harmonic Distortion
2nd & 3rd harmonics (90dB, 1m)
<0.5% 40Hz - 100kHz
<0.2% 200Hz - 10kHz
Maximum Output
111 dB (peak sound pressure level at 1m with pink noise)
Sensitivity
85dB (2.83V/1m)
Nominal Impedance
8Ohms (min.3.2Ohms)
Drive Units
Uni-Q driver array:
HF: 25mm (1in.) vented aluminium dome
MF: 125mm (5in.) aluminium
Bass units
LF: 1 x165mm (6.5in.) aluminium
Crossover Frequencies
350Hz, 2.8kHz
KEF reserves the right, in line with continuing research and development, to amend or change specifications. E&OE.
---
AWARDS & REVIEWS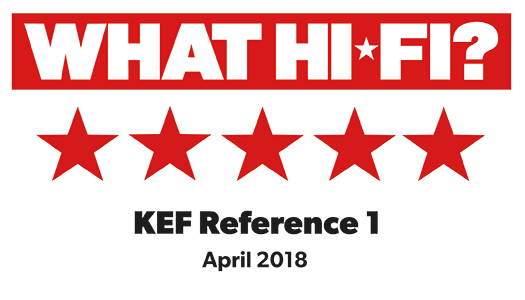 WHAT HI-FI?
'KEF's Reference 1s are brilliant all-rounders that work superbly across a wide range of music, systems and rooms.'
Full Review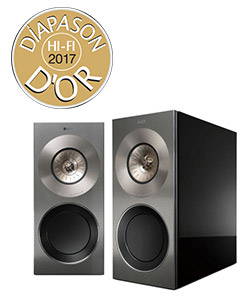 DIAPASON D'OR 2017 AWARD
Plus points: Magic and precise; outstanding low frequencies. Negative points: Nothing. - 2017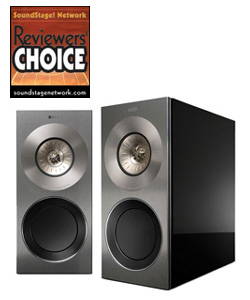 SOUNDSTAGE! NETWORK - REVIEWERS' CHOICE
With the Reference 1, KEF has raised the bar for stand-mounted loudspeakers in several ways. In a flash, my wife picked up on the speaker's high-tech appearance and attractive styling. The high level of technology applied -- most notably, the current generation of KEF's Uni-Q coincident driver -- seems nothing short of an engineering marvel. But most important is the Reference 1's quality of sound -- within its bandwidth, it's as accurate as it is musically engaging...KEF's Reference 1 is the best stand-mounted speaker I've ever heard. - 2014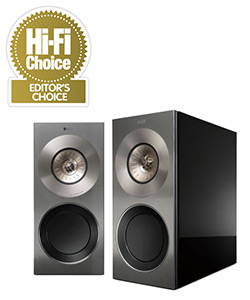 HI-FI CHOICE YEARBOOK 2016
One of the finest-sounding standmount speakers we've ever heard. - 2016
---
Wow!
Great speaker, very even handed across the frequency range. Music sounds in the room rather than coming out of two loudspeakers. Has detail, power, dynamics. Expensive, but if you can afford it (in my case barely) and love music then worth it.
I bought these speakers in 2019 without auditioning them specifically, because in 2016 I was auditioning power amps and the retailer was using Kef Reference 1 as the speakers, with my front end CD player and pre amp. I never forgot that sound, without knowing the speaker brand or model. When the time came, moving to a house with a bigger space where I listen to/hear music, I decided to buy new speakers and asked the same retailer about "that sound" I'd heard. They told me, and then I went online and researched reviews. All very good, and for me and the way I listen to music etc etc it was important to read that the speakers are not too fussy about placement, the room, even the front end and and amplification. So I bought them as I said without a specific audition, because of my memory of something just so right about the sound. They really really work excellently in my room. Joy in the music. My front end and amplification, cabling etc is Chord Hugo TT2 with Mscaler, so good stuff, but the ability of KEF Reference 1 to use the good input and just get it out into our ears is in my view exceptional. Like I said I heard them when doing a completely different dem, not thinking about loudspeakers at all, but somehow never forgot it. Congratulations to all of you at KEF, and thank you for such a great help to music and happiness. OK it's not like Water Aid, but .........anyway.